Ultrasonic Cold Fusion Bond Price List
Consultations are free, if you decide to book an appointment a deposit of £30 will be needed, this is to secure your appointment and is taken off your final fitting bill, all prices include fitting, hair and blending cut. The hair is ordered in to fit each individuals colour and length so your fitting appointment is generally 2/3 days after your consultation. The human hair is the finest virgin, AAAA+ Monglian & Russian hair.
These extensions lasts roughly 6 months with correct afrecare.
If you fail to attend your appointment or do not cancel/re-arrange your appointment with 48 hours notice you deposit will become non refundable.
Ultrasonic Cold Fusion hair extensions uses keratin glue to fuse small bonds onto your natural hair.
The keratin glue is applied beforehand to the ends of the extensions (pre tipping).
The pre tipped hair is then placed alongside your natural hair and then the two are fused together using an ultrasonic wand, Not using heat, but enhancing the power of ultrasonic waves to break down the keratin bonds making them moldable to attach to the hair, the bond is then rolled.
This produces a small streamline bond.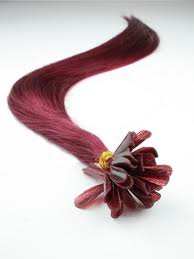 20 Inch
Half Head £310 inc Fitting & Cutting
3/4 Head £385 inc Fitting & Cutting
Full Head £430 inc Fitting & Cutting
18 Inch
Half Head £290 inc Fitting & Cutting
3/4 Head £365 inc Fitting & Cutting
Full Head £410 inc Fitting & Cutting
ALL PRICES INCLUDE HAIR, FITTING, CUTTING & BLENDING/STYLING, AFTER SHEET.
*HAIR TOP-UPS OF 30 PIECES £72
*ULTRASONIC COLD FUSION BOND REMOVAL (INCLUDES WASH & BLOW DRY) £85